RAY NORRIS – Owner & Head Trainer
Wise Warriors was started by Ray Norris who began training for his career in Martial Arts and Fitness at age 4 and now has 40 years experience. Ray started karate in 1976 at International Karate under Sensei Berto Pehar and continues learning under legendary striking coach Sid Gee. Also started wrestling through the local school district.
In 1986 he became interested in health and fitness and strength and conditioning and by 1990 became a certified personal trainer. He went on to study with Strength and Conditioning Hall of Fame coach Al Vermeil and Martin Rooney author of the book "Training For Warriors".  Also in 1990 started training with kickboxing trainer Kym Huey .
In 1995, Ray attended the Healing Arts Center and became a Licensed Massage Therapist and now has 18 years of experience in manual therapy.  Specializing in correction of muscle imbalances that lead to pain and dysfunctional movement patterns.
All the years of a active lifestyle and sports like football, lead to many injuries to Rays back, knees, shoulders, and neck. These injuries lead to a real need to learn to heal the body if he wanted to continue in his passion for martial arts . He trained in healing modalities in advance forms of massage therapy and myofascial release, Yoga , Pilates, and Functional and corrective exercise.
Now learning the importance of healing from injuries and proper recovery has allowed him to continue his dream of becoming a well rounded complete mixed martial artist. In 2007 started training with UFC veteran Steve Berger in Brazlian Jiu Jitsu.
Over his martial arts career he has a record of around 150 wins and 18 losses in multiple disciplines including : Karate, Kickboxing/ Muay Thai ,Boxing , Wrestling ,Brazilian Jiu Jitsu , and undefeated in MMA
Through training in multiple disciplines , he has learned to do away with the idea that one style of martial arts has superior technique over another . The truth is that every style has its strengths and weaknesses and its best to know what they are. This is a value to clients because it will help provide the coaching, instruction and guidance necessary to reach their goals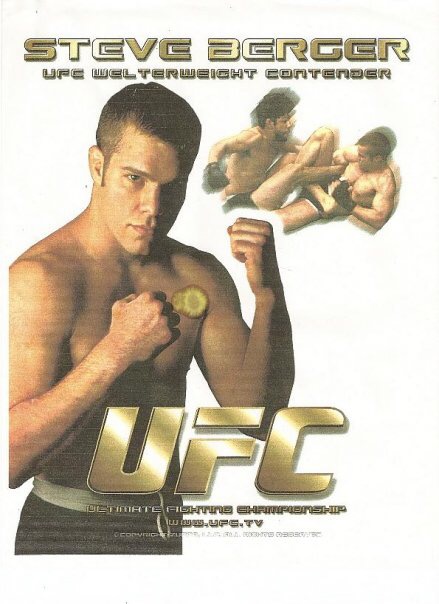 Steve Berger– Kickboxing Class Coach & Personal Trainer
Steve also known as "The Red Nose Pitbull", is an UFC veteran and professional mixed martial artist. He had his first pro fight in January of 1998 and by 2001 Berger had made his way to the top; the UFC.  With having fought over 40 professional fights in his career, Berger knows a thing or two about the skills needed to be a great fighter. Berger has been in the ring with many well known names in the industry such as; Shonie Carter, Robbie Lawler, Jake Shields, Rich Clementi, Aaron Riley, Jeremy Horn and Jorge Masvidal. Even though Berger may not have won every single match, his knowledge in the sport grew exponentially each time he entered the ring.
After retiring from the UFC Berger started up his own MMA studio called, Fit or Fight. There he worked with people of all ages to increase their MMA and Jiu Jitsu skills.  After 10 years of owning his own studio, Berger decided to come join the Wise Warriors family.